About
---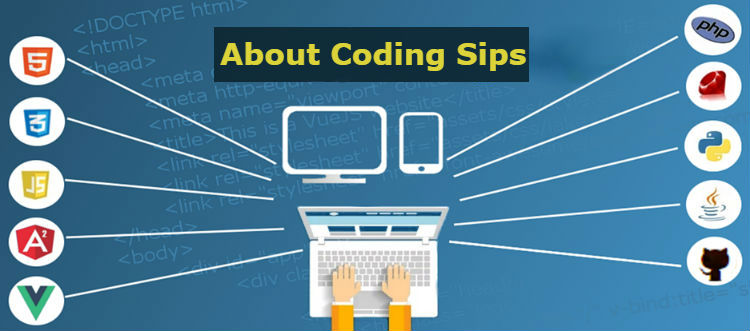 About Coding Sips
CodingSips is blog for computer programmers, where every one can get sips or snippets of coding portions of different languages like HTML, CSS, JQuery, Ajax, JSON, PHP, Frameworks, SEO, Database, Web Designing, Web Development and many more.
CodingSips providing every article and tutorial for free to its visitor, we do not charge any amount for our articles.
Evaluation of Coding Sips
CodingSips is launched by Fakhr Alam in December 2016 and in January 2017 we got the domain www.codingsips.com We also have our facebook page at fb/codingsips
As computer programmer I always look behind at my previous projects to copy some class or function from my old project to my current project to avoid rewriting the same code again and again in all projects, as there are many things which are difficult to remember all the time, so CodingSips will have all such coding portions which you can use in your projects for free.
Who are writing Coding Sips
Currently I am writing all the articles personally to maintain the quality of each posting. May be in future we may add more authors, but at any stage we will not compromise the quality of our content and coding snippets we provide to our visitors.
Visitors
We expect serious and interested visitors and they can follow up on each article and discuss their concerns via Comments shown under every article. moreover any visitor is encouraged to write me on the following contacts.
Comment box under each article
CodingSips Contact Page
Facebook page: fb/codingsips
Email: alamnaryab2@gmail.com, alamnaryab@gmail.com
---
Other related links