Emirates ID reader and Google Chrome via Extension and Console App (old)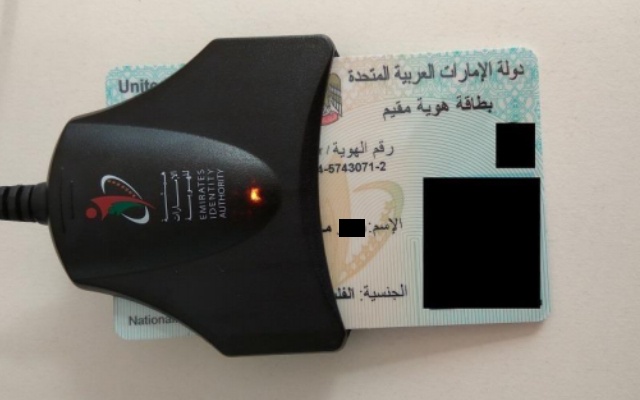 Emirates ID Reader in Chrome
1.1- Download required dlls and console app and extract it.
1.2 You will need .net framework 3.5 64 bit installed to run above app
2.1- Go inside extracted folder and Double click install_host.bat file to create registry key.
3.1- Download chrome extension named ADCS EID Reader from Google chrome webstore.
Now you will be able to read a card at readme.html as well as here on this page, Insert card in card reader and click below Read Card button
response from console app will come here
3.2- For coding help open readme.html and see what code is there, you can update control ids and classes but I have the following
3.3- In you page the following html objects should be there
.simulateEidResponse

(hide it using css in production mode)

#txtNationalNumber

.btn-readCard

optional, if you are not keeping these than you have to modify

.simulateEidResponse click event

accordingly.

.eid-wrapper

.spinner-border
4- Insert card, read it and chill
EDIT/UPDATE:
Some developers contacted me that it is now working with them even trying many time, I have updated zip folder and also added EIDA_SDKSetup_V2.8.1.exe
I hope installing this app will install all required dlls and other dependancies. so request those friend developers to install this also, they might get out of the issue.