Save all images from Word File docx or doc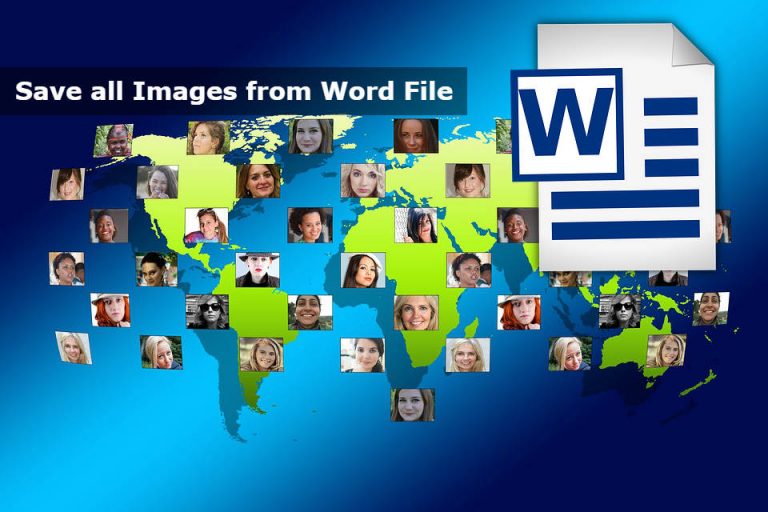 This is simple trick to Save all images from Word Files that are doc or docx files, most of the time we need to save images from word file when we right click on image there it shows option to save image but most of the time it do not show any option to save the image.
It becomes more difficult and time taking process if a file has many images and we have to save all images in its original resolution. scrolling down and making sure that we do not skip any image in between.
You will find a lot of other methods but according to my research this is the easiest and safe way to extract all images at once from MS Word File in a folder. and we even do not need to have MS Word installed too you can also extract picture from word file without opening the file in MS Word program.
To follow this method you need to have knowledge of renaming file extensions that is why we will be changing our word file extension from doc or docx to pdf. and optionally you have winrar or other same application installed else we can open it in windows explorer without winrar too.
Steps to extract Images from Word File
1- Copy the file
Make a copy of original file so that you do not loose original Word file. copy/paste the file at any path.
2- Rename file extension
In windows normally we can not see file extensions and with normal right click and rename we can not rename its extension. so before renaming make your window to show files with extensions by
Click View menu click Options and click Change folder and search options a new window will open click View tab and uncheck Hide Extensions for known file types and click ok
All these steps are shown in below image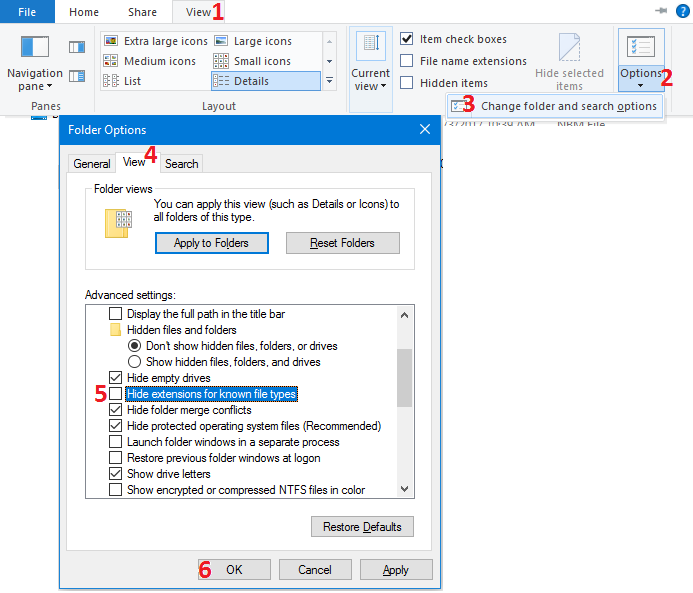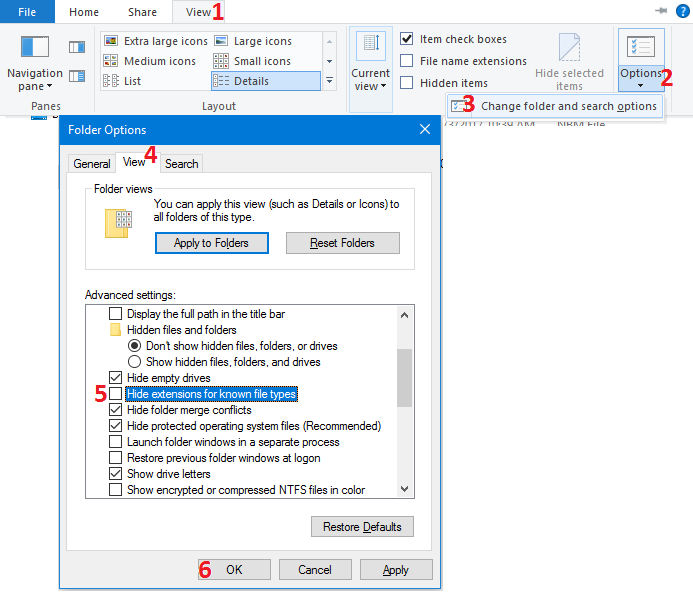 Now you can see file with extensions and can rename it along with extensions.
Rename doc or docx file extension to zip eg myfile.docx to myfile.zip
if you are not able to rename file extension with above method you can also rename it using Command Line
open Command Line and go to path where your file is located suppose your file name is myfile.docx
Enter the following command and hit enter
ren

myfile

.

docx

myfile

.

zip
3- Open zip file
Open Zip file you will see few folders in it, images are inside Word folder
Double click Word folder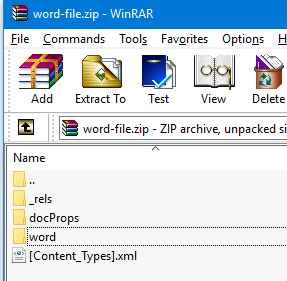 here you will see alot of files and few folders, All images used in that file are present in media
folder, Select that folder and extract to some path.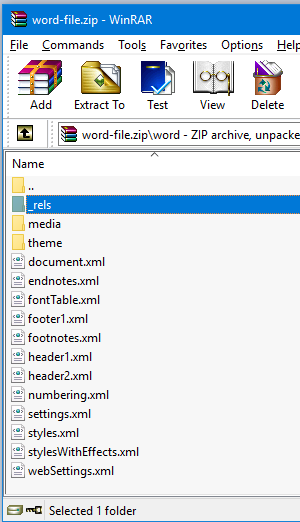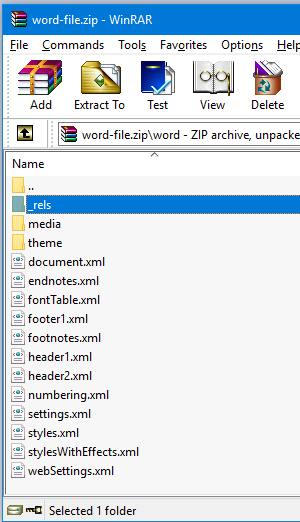 And here you will have all images in single folder all at one place as shown below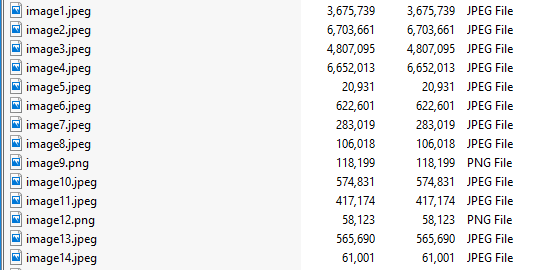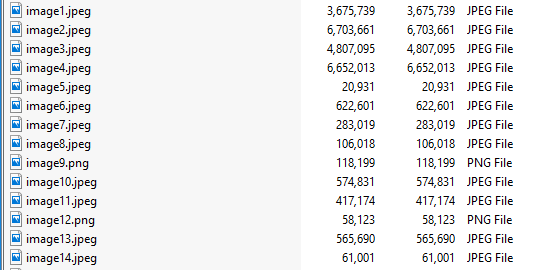 In simple words Rename word file to zip file, it will have some xml and other files and few folders, All images used in word file resides on path WORD/MEDIA
Hope this was easy, it is more handy if you are on MAC, or LINUX or Windows but do not have MS OFFICE installed and have no application to open word file. using this method you can extract all images from Word File all at once without interacting with each image separately.